Podcast: New Medium that Stands a Chance
Reporters / Nien Lee, Wen-chi Chou
Podcasts have been quite popular among European countries and the United States for over a decade, yet it hasn't been no more than two years since the new medium gained some popularity in Taiwan. It goes without saying that the year 2020 was the first year of the podcast era in Taiwan. It is puzzling as to why Taiwan has fallen so far behind with this trend, and what obstacles Taiwan has faced on the path of introducing this new media form. However, the audience of podcasts has steadily grown over the past two years, as a positive outlook for the future of podcasts can be seen from the listening rates. So what will Taiwan's podcast industry grow into, and what are some of its possible challenges?
Problems faced by podcasts in Taiwan
Zu-Yin Pan, chairman of Pro Voice Podcasting Platform, pointed out some of the crucial reasons that account for the late development of podcasts in Taiwan. As Taiwanese tend to rely strongly on visual media, it is often not satisfying enough for them to listen to voice-only entertainment. Moreover, Pan explained that the business model for local podcasts is not mature enough.
Unlike media platforms such as YouTube, podcasts have little statistical data to provide, thus advertisers have second thoughts about investing in them. "There is definitely traffic in the podcast industry, but advertisers are not familiar with the new possible market," Pan stated. As for podcasters, they struggle to capture listeners' long-term attention; other than having the disadvantage of no visuals, coming up with fresh new content is also a constant challenge. "Topics that we talk about on our podcasts are often similar to others, so it is sometimes hard to distinguish our style and content," Anthony Lee, host of Now! Life! said.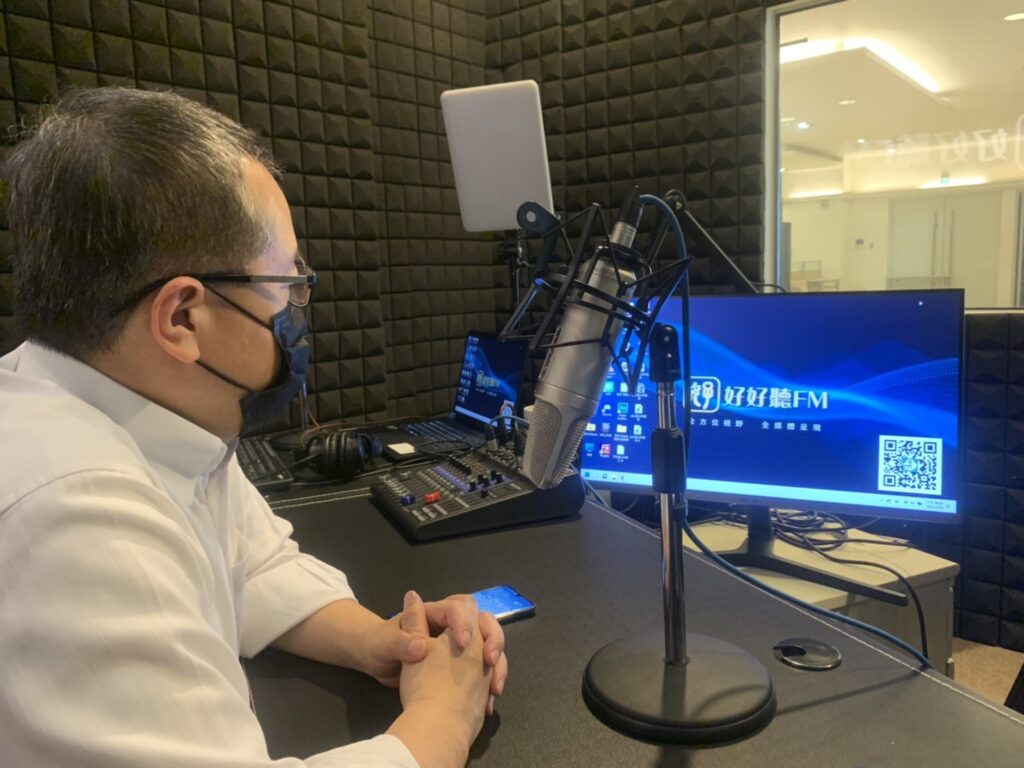 Listeners of podcasts in Taiwan
Most Taiwanese listeners tend to listen to podcasts while commuting, yet the average commuting time for most Taiwanese is merely less than an hour, which makes time spent listening to podcasts quite little. However, this is exactly why the contents of podcasts are quite common in Taiwan, with an average length of 5 minutes.
An online survey with over 7,000 respondents conducted by a podcasting platform, Sound On, and a media company called INSIDE, reveals the preferences of Taiwan podcast listeners. Over 90% of the respondents have started listening to podcasts in the past two years, and half of them learned about podcasts via social media. Moreover, the survey indicates that the top three preferred genres of podcasts are entertainment, hobbies, and professional knowledge; 80% of the respondents preferred chat podcasts. Taiwan listeners also tend to share their favored podcasts with friends and families.
According to Apple Podcast's database, most podcasts in Taiwan are related to current trends and arts, followed by cultures. More than 100 new podcasts have been launched since April 2020, and the numbers are still on the rise. Nevertheless, the average completion rate of podcasts is 20% higher than that of YouTube, which means the audiences are more likely to finish listening to a full podcast episode than watching a full YouTube video.
How podcasts stand a chance in the market
"It is essential that we get more creators and technical experts in the industry, and therefore more new content," Pan said. Most podcasters in Taiwan do not make an earning on podcasting, since few platforms have profit-sharing systems. Getting sponsors and advertising for certain products are their only income in running a podcast, which is often inadequate.
In order to solicit more advertisers, compiling and analyzing statistical data would certainly help. Once the podcast industry attracts a certain amount of advertisers, more podcasters would be willing to join in. And eventually, it would become a virtuous circle, which will take the industry to another level, and thus the market could be expanded.
Difficulties faced by podcasters when entering the industry
Starting a podcast can be as easy as recording one's voice on a phone, which takes little effort and not much cost. To be well-equipped, one needs a proper microphone, a mixer, a computer, and a soundproof recording studio. "It is much cheaper to start a podcast than a TV show or a YouTube channel," Pan explained. That's the reason why he started his podcast platform business. There is less to lose to dive into the industry and try out all possibilities. Problems such as brainstorming content, or more advanced technical networks are some of the challenges one needs to face.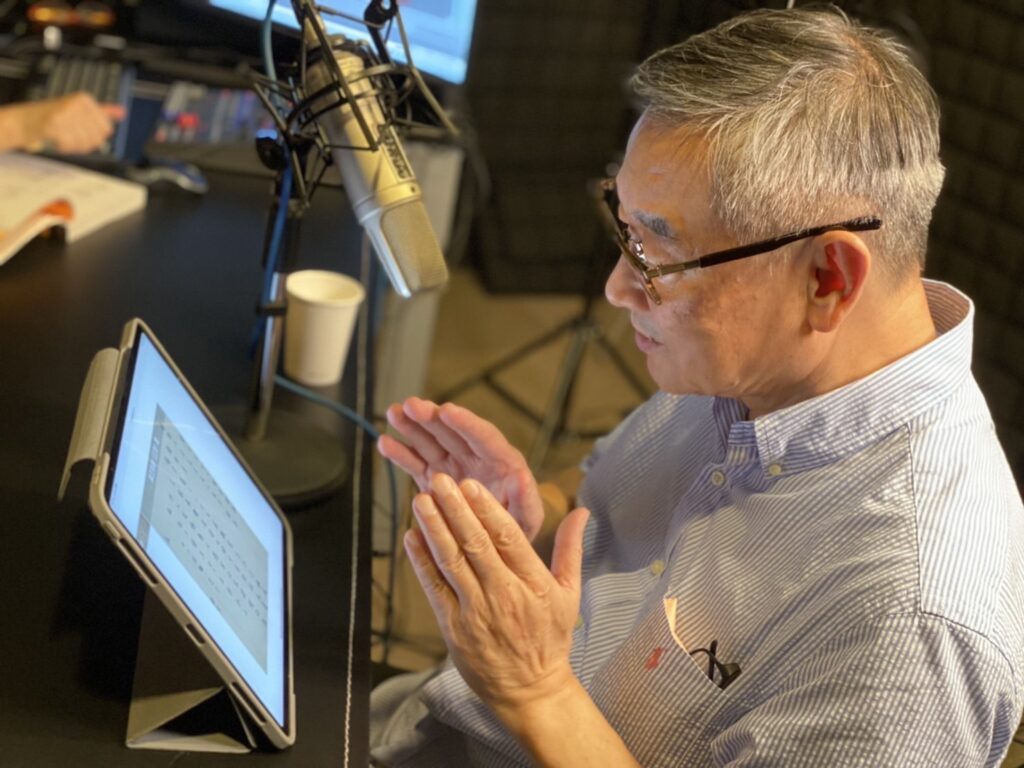 Future of podcasts in Taiwan
It might take a few more years to see the booming of podcasts in Taiwan, which would definitely require a handful of resources and talents. Although it is still a long way to go for the industry to bloom like it is in other regions, people already in the industry strive hard to build a significant path for podcasters in Taiwan. When asked about the vision he has for the future of podcast, Lee replied, "To be honest, I am optimistic, despite the situation we're facing now."
In spite of the impediments, Taiwan still has the potential to cultivate podcasters, attracting audiences with content that is distinctively Taiwanese. "It would be an opportunity to stand out in the Mandarin-speaking market if we aim for content about Taiwanese culture," Pan stressed. With this new rising medium, Taiwan has plenty of opportunities to form a podcast market of its own.