Sunset Industry: The Decrease in Number of Book Rental Stores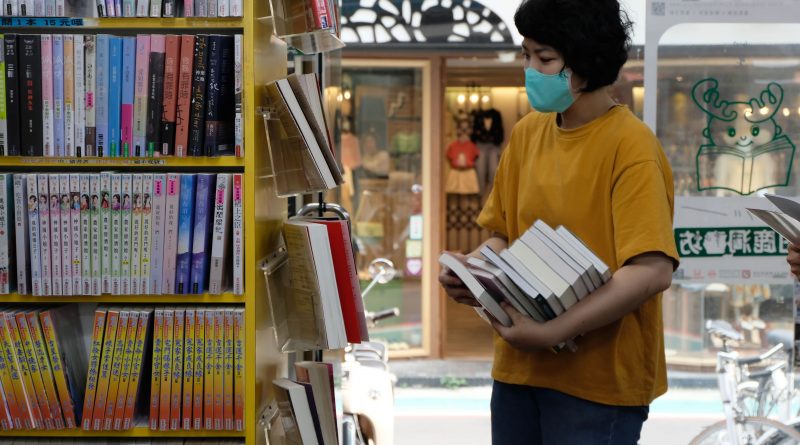 Reporters/Lee Ghai Xin, Chrissy Low Chu Yee, Drobysheva Ekaterina, Rodkina Irina
Lights Out for Book Rental Stores in Taiwan
Walt Disney once said, "There is more treasure in books than in all the pirates' loot on Treasure Island."  Though book has been regarded as a source of knowledge, bookstores in Taiwan are shutting down fast due to high rent and shrinking sales, as well as the changes in people's reading habits.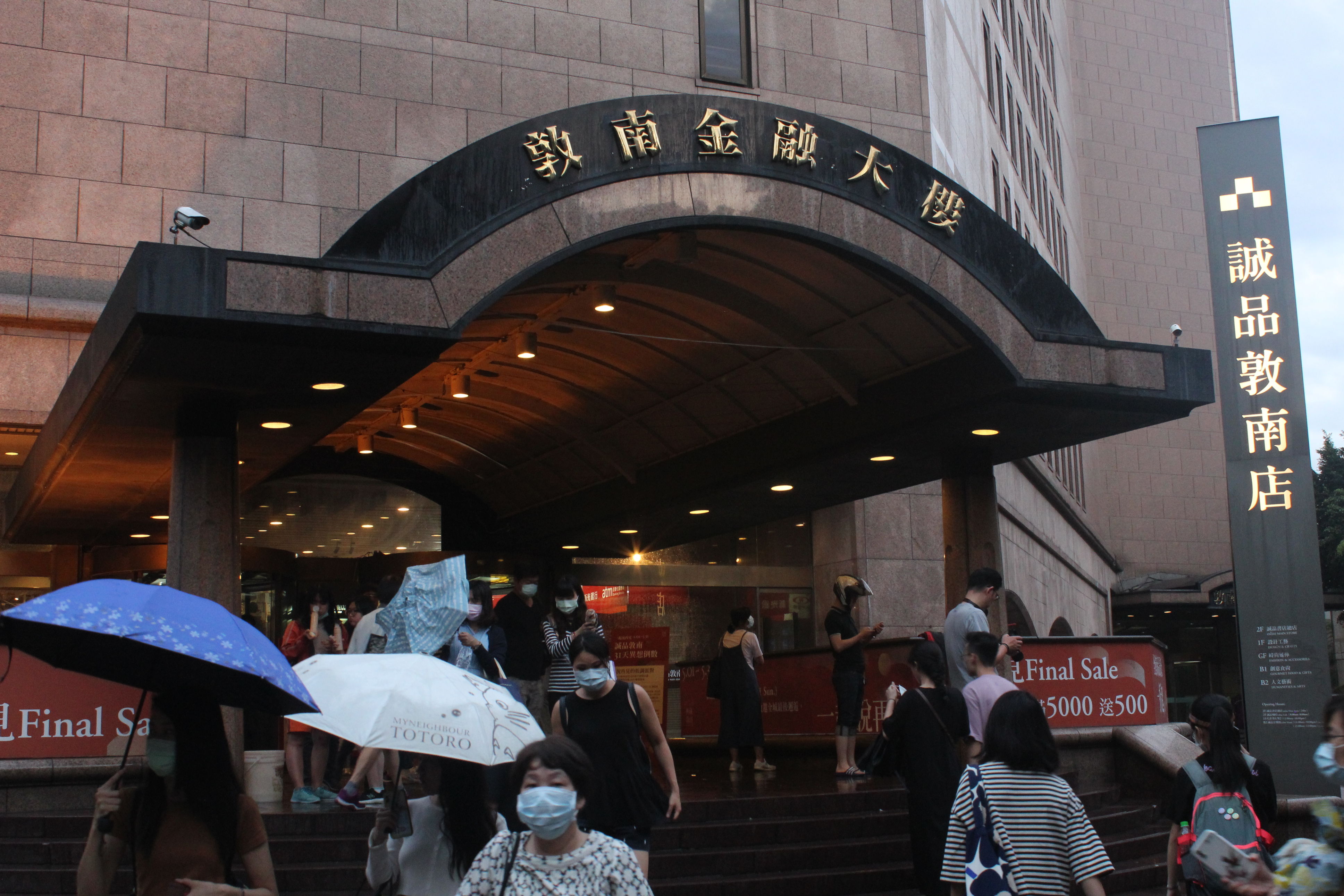 Nowadays most people prefer to read e-Books than physical ones.  Eslite, the iconic landmark of Taiwan retail bookstore chain, is the world's first 24-hour bookstore. It closed down its 24-hour Dunnan Branch in May, 2020.  Kingstone Bookstore's ChengZhong Branch on ChongQing South Road, an ailing "book street" in Taipei City, also closed down in June, 2018 after running the business for more than 30 years.  In fact, Kingstone has rented a century-old Western style building since the 1980s.  For many people in Taiwan, this building is full of fond memories. 
Besides the closing of retail bookstore chains in great number and in such a short time, book rental stores which used to provide readers with the pleasure of reading have gradually become a sunset industry.  According to statistics released by the Ministry of Finance, in 2019, the number of book rental stores in Taiwan stood at 490 units, compared to about 4,000 units of book rental stores around 2000, reflecting how the industry is waning significantly in the past decade. Taiwan's first book rental store chain offering DVD (Digital Video Disk) rental service, Bai Lu Dong, is one of the most notable book rental store chains hit by the wave of failures. Being a book rental store chain giant with branches located all around Taiwan, Bai Lu Dong is also facing the crisis of closing its stores, with only 30 branches remain operating at most.
Struggle of Traditional Book Rental Stores
Yong-Hua Xie (解永華), operator of Bai Lu Dong's Shida Branch (白鹿洞師大店), who is obsessed with comic books, dreamt of working for a comic book shop since she was young and had worked for Bai Lu Dong for many years in her college years.  Xie finally took over the book rental store in October, 2019.  Over the years, she has witnessed the rise and fall of book rental stores.  In their heyday, customers rented an average of 650 books on weekdays and approximately 750 to 800 books on weekends. This is a far cry from the past as the books being rented today are roughly 230.  "With the upsurge of smartphones and mobile applications, people seem to spend their leisure time playing video games or watching YouTube using mini devices rather than reading books," she explained.  In her opinion, nowadays, many parents rarely cultivate their children's reading habit.  She shared her own experience by explaining that her two-year-old niece often watches videos on YouTube instead of reading children's books.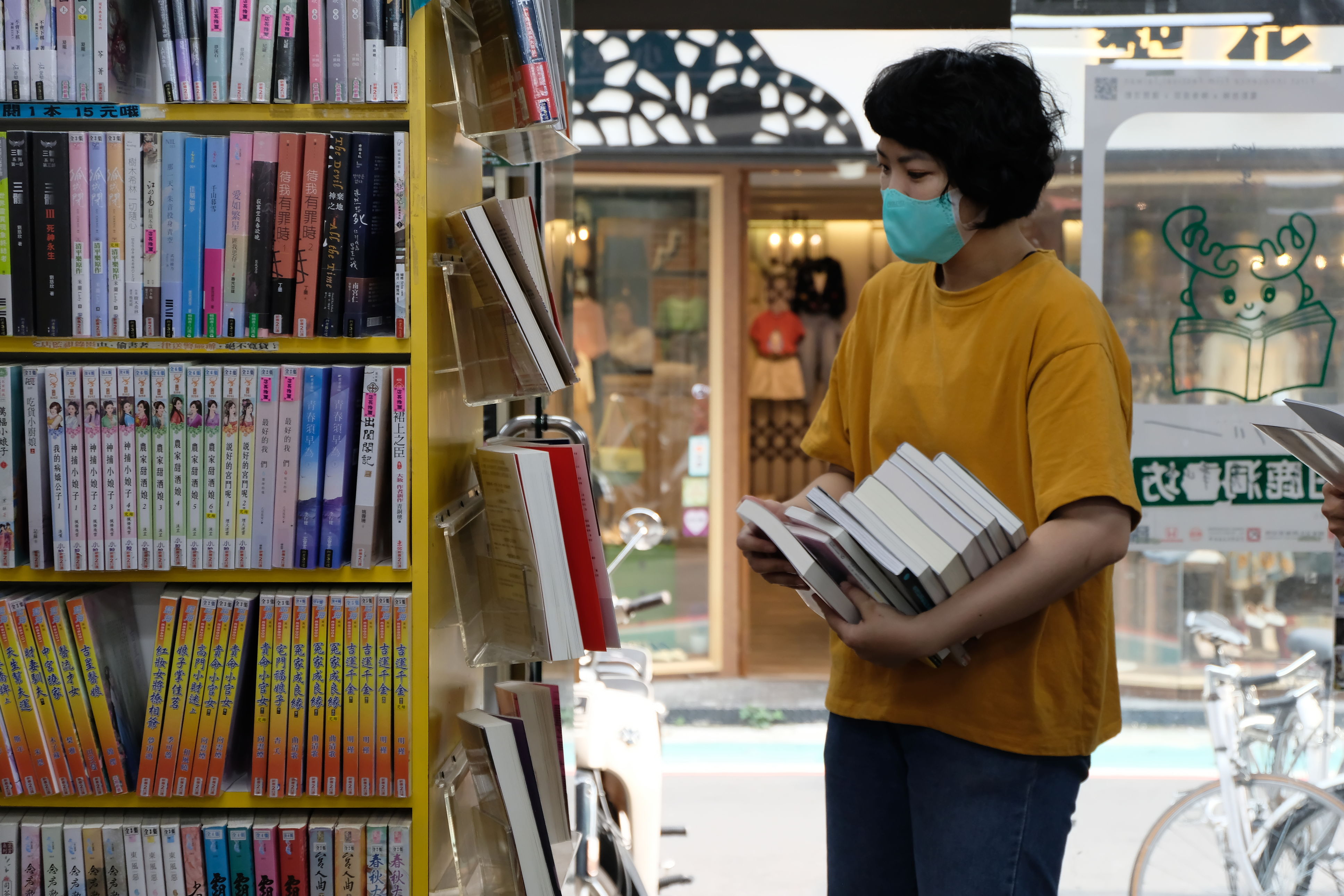 Customers who used to rent books are mostly elderly.  To save the business, Xie has taken some remedial measures, such as promoting new arrivals via social networking sites, providing discounts and giving free gifts in order to be out of the woods.  Although many initiatives have been actively taken to revitalize her book rental store, it did not work very well as most of the netizens only expressed their support on the internet but never showed up.  In fact, the revenue could have barely supported the operation of Bai Lu Dong before the outbreak of COVID-19.  To make things worse, the pandemic has led the store to a financial deficit. 
Industry Transformation: From Book Rental Store to Fusion Cafe
While facing a business crisis, industrial transformation could be one of the ways out for the sunset industry of book rental stores.  Man Man Chih (漫漫喫), which used to be a franchise of Jin Cheng Book Rental Store (錦城租書店), was a traditional book rental store since 2006.  Yiyu, owner of Man Man Chih, took over the business from his family and made some changes by transforming a typical book rental store into a fusion cafe in 2019 to reverse the sluggish market.  Yiyu mentioned that such transformation does help to boost the business and cover most of the expenses.  Now, he is still looking for more inspirations to stabilize the business.  He stated that, customers, especially teenagers, are fascinated by the relaxing ambience in the cafe, but people who read or rent are patrons of the store. 
"Books are the staples of our store," Yiyu said.  He tried to promote their books through social networks, hoping that this would strike a responsive chord in the hearts of the customers.  For Yiyu, the interaction with his customers through paying close attention to their feedbacks and reviews, rather than just focusing on pecuniary advantages is what that counts.  In the course of managing the bookstore, he realized that the majority of the readers are female who prefer reading romantic fictions or love stories.  On the contrary, Bai Lu Dong's customers are mostly elderly men who enjoy reading martial arts and chivalry novels written by an influential novelist of all time, Jin Yong (金庸).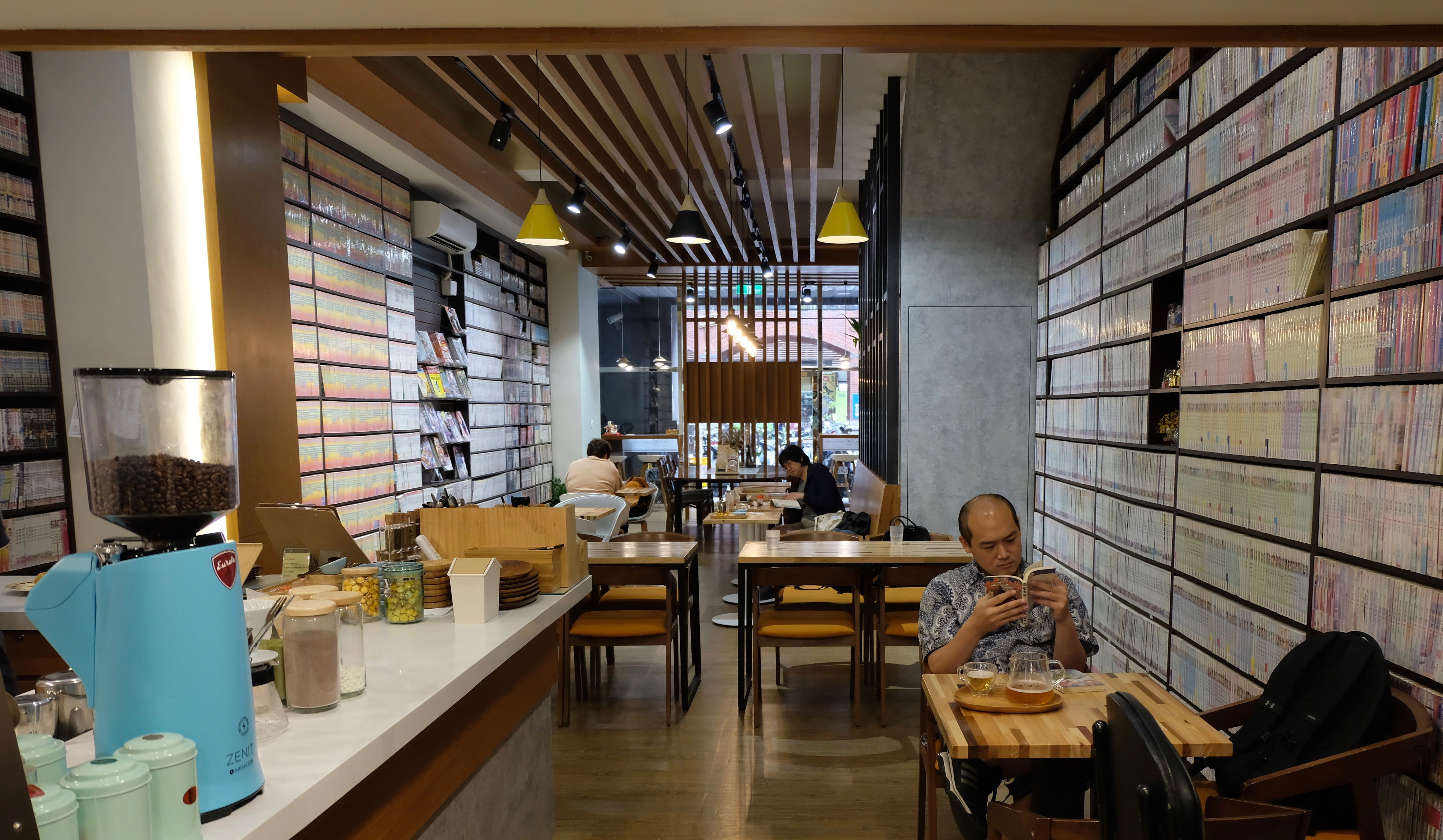 Worldwide Crisis: Waning Book Rental Store Industry
We live in an age of technology, with electronic gadgets becoming part of our lives.  We communicate with others on cell phones. We also seek friends via the Internet.  In fact, modern gadgets have replaced notebooks; and now we read electronic books.  Concerns about the future of libraries arise, as people wonder whether they will continue to exist or not.
In Europe, especially in France, there used to be libraries in every city and even beyond.  Currently, according to Eve Baranski, a student from Lille, France, book rental stores can only be found in large cities.  Only when they are in demand can the costs of maintaining such stores be paid off.  The issue of financing libraries and user fees for renting books has become a concern to many.  A lot of people are opposed to the existence of rental stores, as they are not privately owned: people either have to pay for each book, or issue a monthly or annual subscription.  Locals say that it's cheaper and more convenient to subscribe to electronic catalogs or to buy new publications.  Baranski also claimed that only the elderly see meaning in the libraries.  "Some citizens who earn good income and who perceive reading rooms as manifestations of aristocracy, and see the opportunity to communicate with people of  their own circle, will support the idea of having libraries in their community," said Baranski.  The French student herself prefers to buy books written by interesting authors in the book store, while she can also easily find educational literature on the Internet.
Professor Oksana Drobysheva from Russia cannot imagine her life and work without books, magazines and letters, but now she almost does not visit stores to rent books.  She said that she actively used the libraries during her college days.  Then the number of these organizations began to decline sharply, and the remaining ones did not have enough collections, so it prompted her and others to switch to electronic devices.
Due to her profession, Professor Drobysheva used a large amount of educational literature.  She said, "Now the country has electronic systems wherein textbooks are collected and even structured in all areas of training.  Thus, everyone can easily find the right material without leaving home or classroom in the university."  She also noted that nowadays people do not often spend time in the libraries.  They buy their favorite books in stores with a much larger assortment than in places for rent, and keep the books at home so that they can return to reading these books any time they want.  Moreover, as a person with a systematic mindset, Professor Drobysheva did not see the benefits of libraries because of their unstructured nature and lack of proper presentation of information, so she thought that reading e-books is much more convenient.
Jenny Wang (王子衿), a student from Shih Hsin University in Taiwan, also spoke about the convenience of reading books online and the dramatic decrease in the number of bookstores.  She emphasized that students are sometimes flattered by rental services, but this happens rarely and only for the purpose of familiarizing themselves with the contents of the book and its further purchase. A large number of people do not consider libraries and rental stores to be vestiges of time since now there are more convenient and useful analogues.
Besides Taiwan and some European countries, Southeast Asian countries, like Malaysia for instance, also suffer from a slump in the number of book rental stores.  Ho Lai Wah, operation general manager of WHSmith, used to rent books for three years before the book rental store closed down.  Lai Wah claimed that not only book rental stores are going through a rough patch, bookstores are also fighting for survival.  Penalties for late return and the poor reading culture nowadays are the reasons that caused the book rental stores in Malaysia to shut down.  She also pointed out that it is time consuming to travel from one place to another just to return the books.  The same reason was stated by Celine Che, a human resource consultant who thought that book rental stores are not necessary in this modern age, as eBooks available in online bookstores are affordable and convenient.
On the other hand, Oi Peng Ng, a senior executive of the documentary department at YTL Corporation felt sad about the fading of book rental store, saying it is an ideal place for bookworms like her and that people can easily find out-of-print publications there.  At the same time, Catherine Lee, who has experience renting books for more than 10 years, said that she now reads e-Books.  As environmental conservation awareness rises, the younger generation tend to read online, but Lee stressed that book rental stores are still required for those who are unable to afford digital appliances. 
Change is Inevitable
There is a systemic crisis faced by rental bookstores.  All workers of such organizations and intermediaries: publishers, editors, book distributors, librarians – have become marginalized.  Currently, rental stores are not in great demand among the public.  In fact, both the quality of services and the number of stores for renting books and libraries are declining. The reason is due to rapid changes that take place in the world, as many people change their worldview.  Research centers in most countries around the world note that the vast majority of people are not satisfied with the services offered by book rental stores.  Their disinterest leads to the decrease in the number of these stores.
A survey, reflecting the reasons behind the declining number of rental stores, has been conducted to gain an insight into the waning industry.  About 50 respondents from countries such as Russia, France and Taiwan provided their views on this issue.  Taiwanese who took part in the survey stated that there is almost no rental store in their country and that they do not see this as an acute problem.  For them, using electronic devices is much more convenient because they can read any time.  As for the French, besides using the Internet, buying books and keeping them in a personal library is one of their most preferable ways of reading.  The vast majority of Russians who responded in the surveys share their opinions by saying that the number of rental stores and libraries in their country has decreased significantly.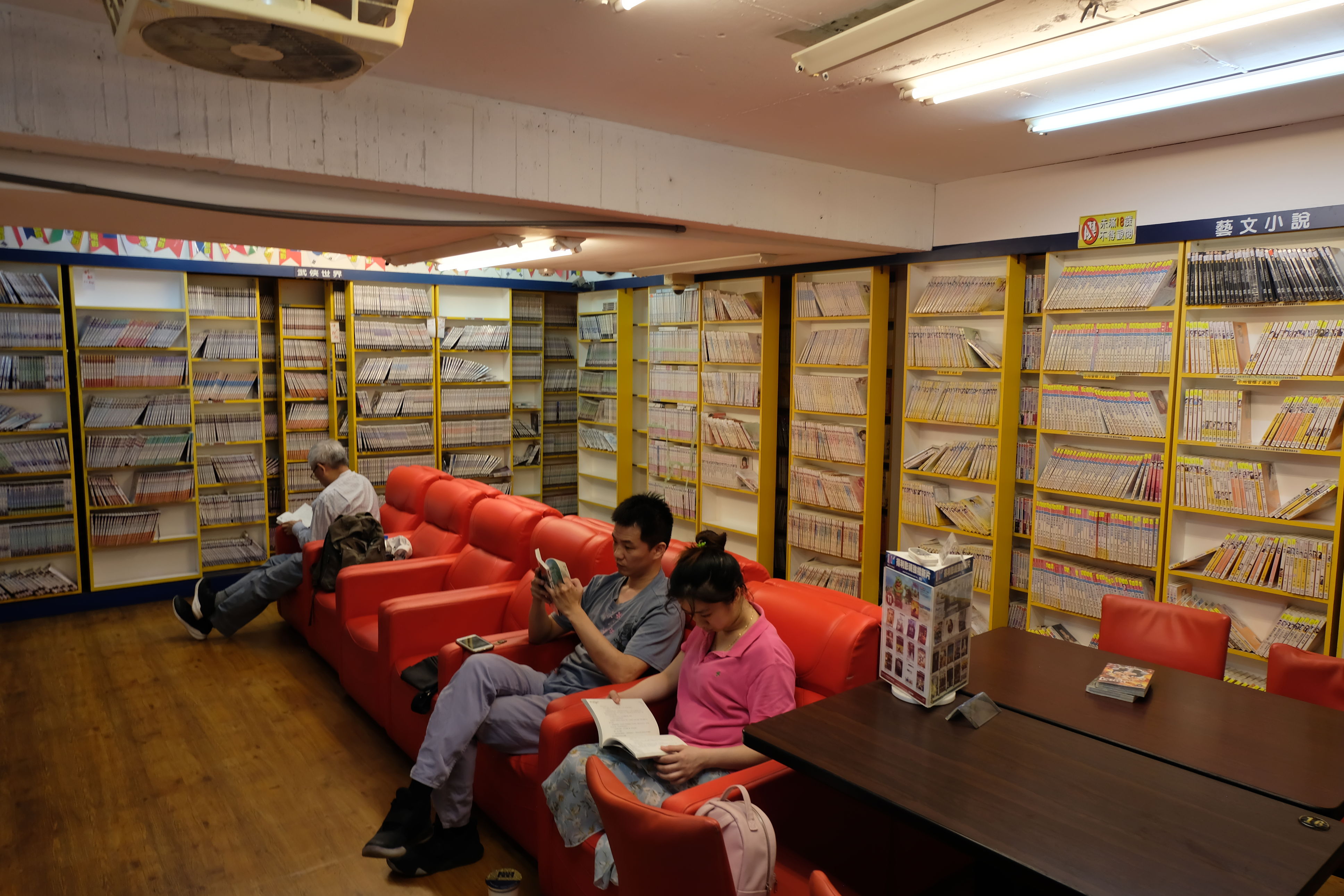 Modern technologies and changing ways of communication have contributed to the deterioration of book rental store industry which could be a serious problem for a certain group of people.  People who prefer not to spend money in buying books, and a significant number of people, mainly the older generation, who are not familiar with using modern gadgets are among those who are in favor of having book rental stores in their communities. People's reading habit changes with the passing of time.  The deterioration of book rental stores is an inevitable phenomenon in this digital era.  Perhaps after some time, societies will witness the revival of printed books and book rental stores, and will welcome their presence, just as literature has never been ignored by people of all ages.