College Student Accommodation – Cockroaches, Leaks and Filth, Oh My!
Reporters / Fan, Teng-Wei & Wu, Yu-De & Lee, Chia-Yu & Huang, Yu-Hsin
"Can you believe that I lived in a house full of cockroaches for over a year?" asked Chia-Chi Lee, a salesman working at T-star Mobile. In order to save money during his college years, Lee said he not only rented a filthy cockroach-ridden room but also lived in a leaking house for a full 12 months. As a result, his opinion on renting a room or studio apartment as a college student has been tainted.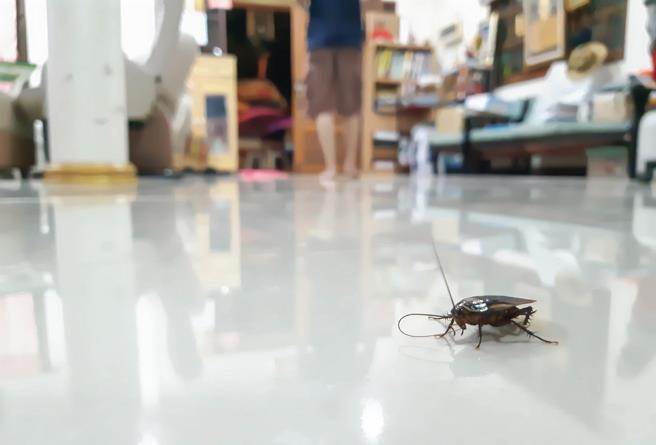 Among college students, renting a room near their university campus is a common practice. However, for students, the world of rentals can be a daunting place, filled with new challenges and risks such as landlords who might take advantage of a young renter's inexperience with the terms in a rental contract or inability to evaluate the condition of a rental property upfront.
A toss up between expensive rental fees and freedom?
There are several reasons a college student might choose to rent an apartment. First, the number of university dormitories are limited. If the dormitory is full, students who didn't make the cut will need to find alternative accommodation nearby. Students may also be deterred by the strict curfews imposed by some dormitories – depriving them of their right to stay out late and their freedom to enter and exit the dormitory as they please.
When students live outside the dormitory, the first factor that they must take into consideration is the rent. According to information published on the House Rental Website of Sinyi Realty Incorporated, students renting a room in Taipei City will pay between NT$ 5,000 and NT$ 10,000 per month, depending on the size and furnishing of the room. However, for students studying in southern Taiwan, the rent is almost half that of their counterparts in northern Taiwan. Hsu, Tzu-Jung, a student from National Kaohsiung University of Technology in southern Taiwan, says that the rent for a house is around NT$5,000 per month, considerably cheaper compared to the rent in Taipei City.
Facing the pressure of paying the monthly rent, many students will look for one or two roommates to share the rental fee with, and in hope that they can also become bosom friends. However, living with other people, whether you were friends previously or not, can lead to disagreements and quarrels due to different living habits.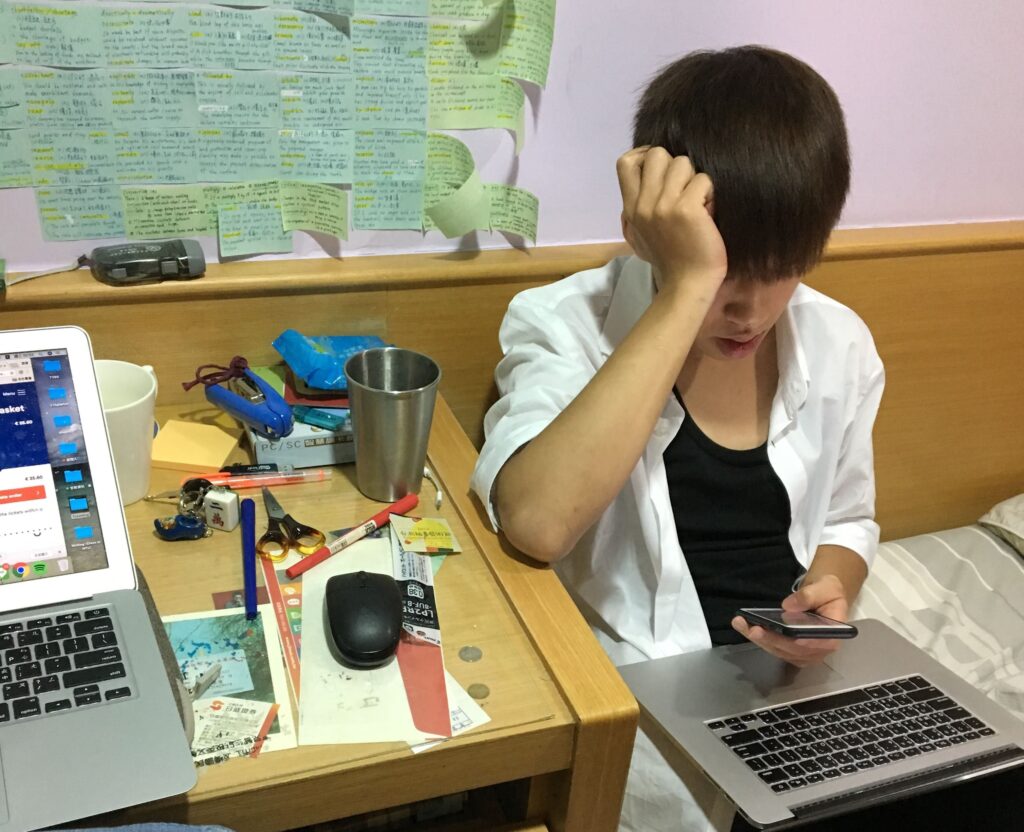 Advantages of renting a room or studio
Hao-Chang Luo, a junior studying in Shih Hsin University, recently moved out of the student dormitory and into a rented room. For Luo, the important factors when making the decision to leave the school dormitory were the issues of personal privacy and the compatibility of living habits. When he lived in the dormitory, he shared a room with other students and was unable to enjoy his privacy. His roommates would bring their friends into the dormitory, intruding into his personal space. He was unable to tolerate some of his roommates' unusual living habits and was frustrated by their inability to reach an agreeable consensus such as the set time to switch off the lights and when they should turn on the air-conditioner – all of which resulted in extra fees. These all contribute to Luo's decision to move out of the dormitory and rent a room.
Despite all the risks and challenges associated with renting as a student, Luo believes that the advantages of renting a room outweigh its downsides. For example, the convenient functionalities such as a two-minute walk away from Jing-Mei MRT station, the amenities offered by a variety of nearby restaurants and snack vendors, and easy access to a large supermarket. These are all factors to be considered when renting a studio. Besides, without the limitations of the dormitory's restrictions and rules, he gains more freedom to spend his time as he pleases. Luo said that he has been happier since he moved out of the school dormitory. He finds the living conditions in the rental room notably better than when he lived in the dormitory and for a cheaper price due to the shared rent.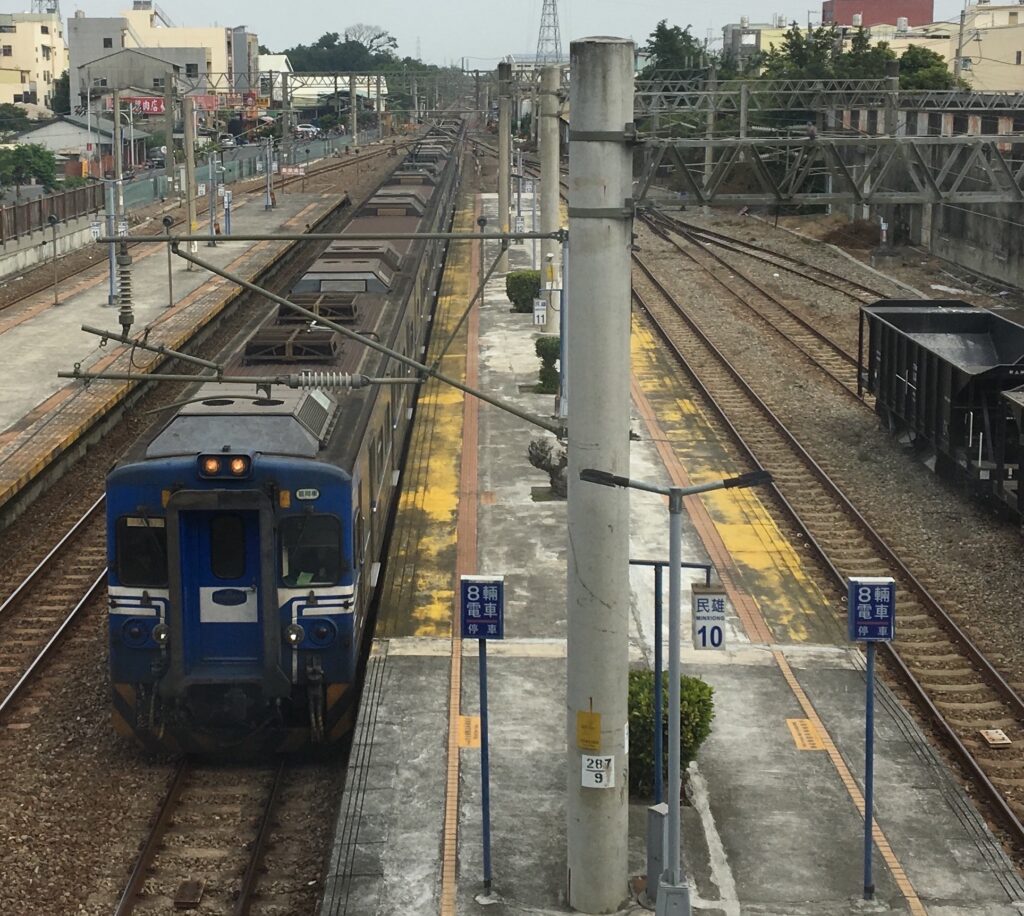 Steps to be taken before renting
Despite the seemingly apparent benefits, several conditions and qualities should be taken into consideration before a student rents a room. According to Luo, the convenience of public transportation should be prioritized over other amenities and services. "Personally, I believe that the best environment to live in must have easy access to an MRT station, bus stops, and U-bike racks. Luckily, I have these all within a few steps of my studio," says Luo. In addition, before renting a room, Luo said he will use a barometer to measure the humidity, to check whether the humidity is too high which might disrupt the comfortability of his living environment. Also, he will check whether the room has a window or not which is critical in case the need for a sudden emergency exit arises. After taking a careful look at the room and the surrounding area, he can come to a better decision whether to rent the room or studio or not.
Chia-Chi Lee, who has had several experiences renting different rooms, contends that the attitude of a landlord means a lot to him. He believes that a friendly and genuine landlord is necessary for a comfortable living environment. Therefore, the landlord's disposition is one of the first things he considers when looking for a rental room. Meanwhile, he will also observe whether the paint or wallpaper has faded and whether the drainage system functions well or not when he first assesses the room. Most importantly, he will touch and lean against the walls and stabilizing pillars to ensure that the room can withstand the weight of people and furniture and the impact of natural disasters such as typhoons and earthquakes. By taking all these precautions, "the tenants can lower the possibilities of renting a filthy cockroach-filled room as I did a few years ago," Lee said.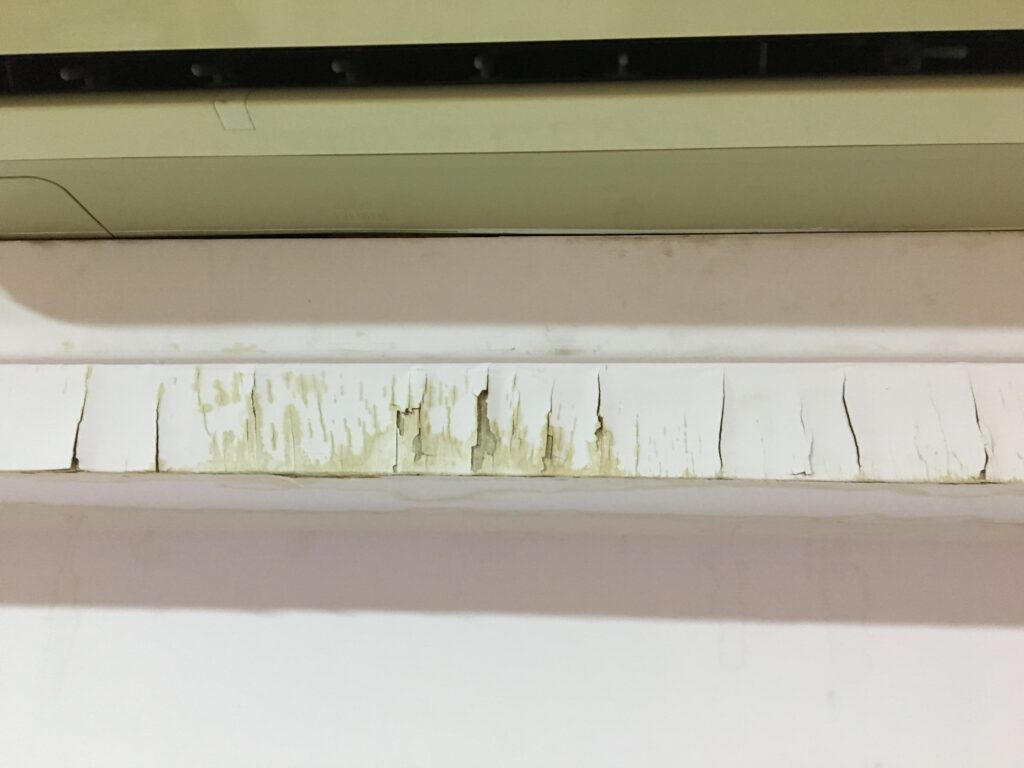 Avoiding risks and improving the living quality
 In view of the potential risks and challenges faced by students when renting a room, the Academic Affairs Office at Shih Hsin University said that the campus officials are working to execute a new plan to build more dormitories and cooperate with landlords to provide students with a greater diversity of living environments. Moreover, the college military instructors will periodically visit student rental apartments, helping to guarantee the safety of the students.
In sum, although there are still some risks and dangers students who choose to rent a room will face, renting is a viable option for students who want more freedom during their studies. At Shih Hsin University, the Academic Affairs Offices provides a range of information for students looking for accommodation, and senior students can also provide recommendations from their experiences.
However, students must still be careful not to be enticed by the sugarcoated speech of the landlords, pay close attention to the specific terms in the rental contracts and make sure to scrutinize the conditions of a room in person before signing a contract with the landlord. Only by doing so can college students enjoy a better quality of life during their studies.